Learn more about American Fiber Cement
For 30+ years, American Fiber Cement has been the master distributor of state-of-the-art, high density fiber cement products. Our east and west coast distributors fabricate, custom package, and ship to customers throughout the United States and Canada. We fabricate using advanced machinery with numerical control saws and routers to custom cut and drill panels to any required specification.
Our products offer innovative architects an exciting design element that can be used on contemporary projects. They are attractive, light weight, durable, cost-effective, sustainable, and maintenance-free. Applications include interior and exterior cladding, and decorative surface design.
Our technical staff is available to consult with architects and installers regarding specifications, installation tips, and on-site training. All products marketed by American Fiber Cement are backed by comprehensive warranties.
Contact us for more details.
Attractive Design
A variety of colors, finishes, and textures will spark your imagination.
ARTFULLY CRAFTED
The unique surface treatment applied to our panels makes them powerfully resistant to water staining and dirt.
Durable Construction
Our products give energy-efficient buildings resistance to moisture and temperature changes.
LONGEVITY
Our panels are built to last and require little-to-no maintenance. They are non-combustible and protect against temperature variations and condensation.
Product Sustainability
Our products contribute to (LEED) buildings and are 100% recyclable.
VENTILATED RAINSCREEN
This system is used to affix our cladding to a structure. It offers many benefits and green attributes.
Unique Composition
Our panels are manufactured using environmentally-friendly raw materials and are impressively strong.
Strong Recipe
Many thin layers of fiber cement are pressed firmly together under tremendous pressure before the air curing process.
Over 30 Years in Business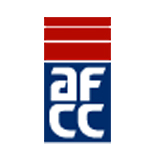 "For over 30 years, clients throughout North America have relied on American Fiber Cement's high quality products and accessories."
Our Core Values
AFC Cladding is committed to providing the highest quality high-density compressed fiber cement panels to the U.S. and Canadian building markets.
American Fiber Cement Corporation introduces Deco, a brand‐new façade panel with a rustic coated surface. This panel meets the rising
American Fiber Cement's high density fiber cement products can withstand this state's hurricanes, tornadoes and storms.
AFCC belongs to the mindful MATERIALS (mM) library and Material Bank.  See how our sustainable products contribute to the energy efficiency of buildings and the overall environment by clicking on the links in this article.